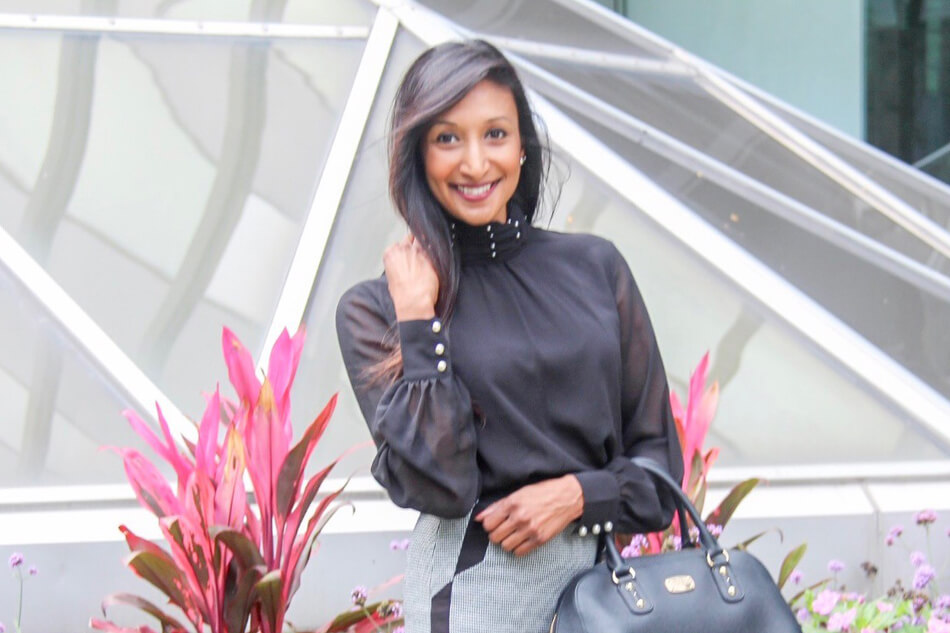 29 Mar

The Weekend Fashionista's iS Clinical Skin Routine
Prior to trying the iS Clinical line of products I had next to no skincare routine. After having a few bad experiences in the past with various skincare products I was a little apprehensive when Cherine first recommended I try out iS Clinical but I am so glad I did. I started using the products religiously on January 1, 2019 and they have worked wonders for my skin. After 3 months my skin is smoother and brighter. I've gotten so many compliments from friends and family who say my skin is just glowing.
I use the Cleansing Complex as part of my AM and PM routine. Post cleansing I combine 5 drops of the Super Serum Advance + with 3 drops of the Hydracool Serum and apply it to my face. This is a great way to start off my day as it gives my face a boost of hydration and protection. In the evening I combine 5 drops of the Active Serum with 3 drops of the Hydracool Serum to keep my face hydrated and blemish free.
In addition to this daily skincare routine I also recommend trying the Fire & Ice Facial. It's a great way to resurface and rejuvenate your skin with no down time. This treatment combines two therapeutic masks, the first is the Intensive Resurfacing Mask ( also known as the Fire part) made with botanical acids, niacin, retinol, along with powerful antioxidants and kaolin clay, to instantly resurface, brighten and smooth the skin.
The second is the Rejuvenating Mask (the Ice part), rich in aloe vera extract, olive leaves extract, green tea extract and hyaluronic acid. This mask hydrates, heals and soothes irritated skin.
I have sensitive skin and I came out of the facial with clear and glowing skin. I've been really pleased with the results and will continue to use this line of products.
Thank you Cherine and iS Clinical!
Praveeni
The Weekend Fashionista