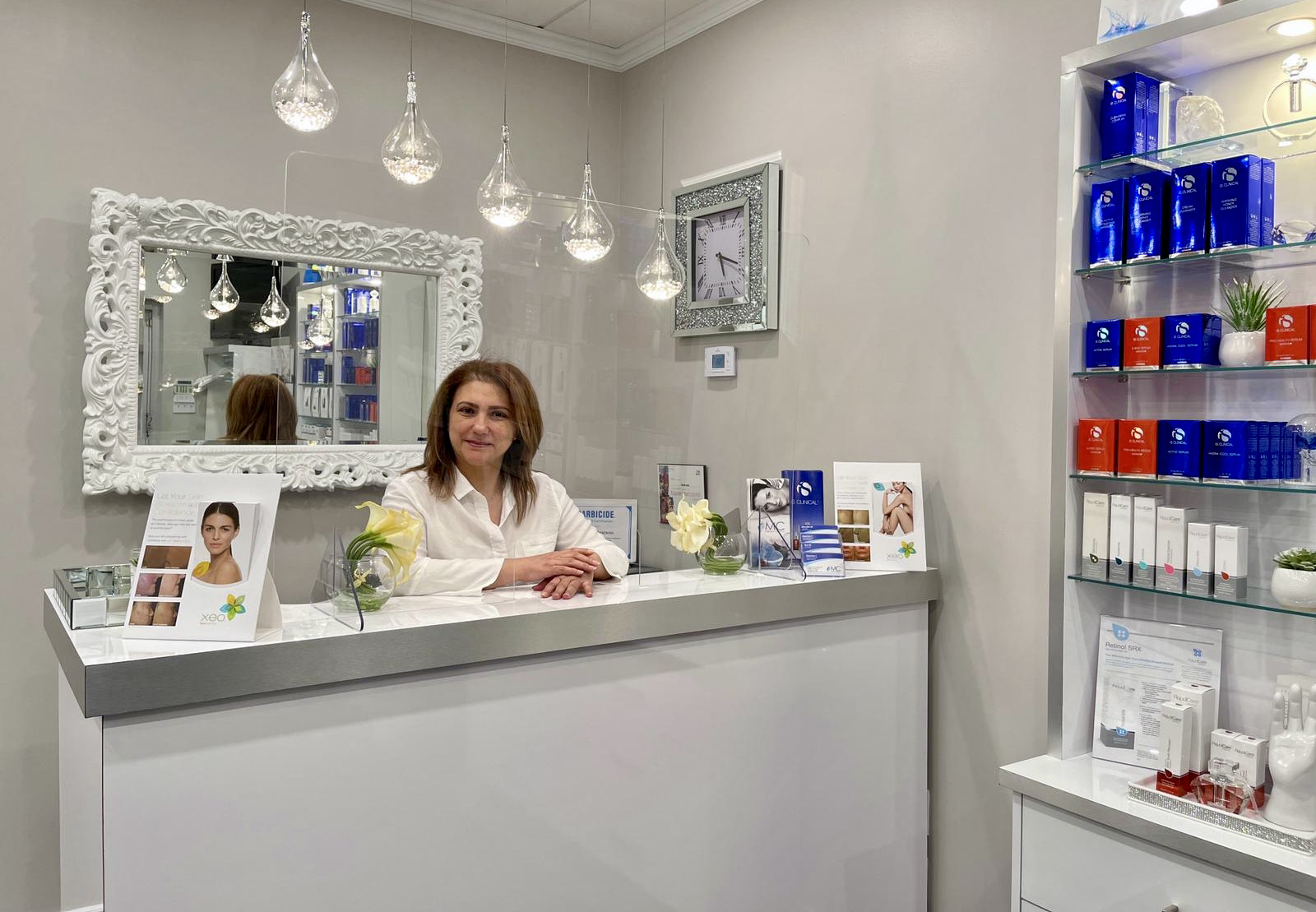 20 Jul

This Ottawa Salon Offers The Facial Celebrities Don't Want You to Know They Get

I've always wondered how celebrities get their skin to be so beautiful when they're not wearing makeup. Considering the fact that they're normally dressed in full glam, including a face full of cosmetics, I thought it was a miracle that they had soft, smooth and blemish-free skin without it. Of course, as I grew up, I realized this was evidently not the case; many payed thousands to see top-notch dermatologists and plastic surgeons.

But for those who wanted to go the natural route and who looked to avoid placing chemicals on their skin, the Fire and Ice facial, or as Hollywood calls it, the Red Carpet Facial, was created. Now, although the name is quite intimidating, this facial is actually a luxurious and restoring treatment performed by licensed medical aestheticians worldwide. Due to the intensity of the facial, aestheticians willing to perform this facial must undergo the proper training and must attain the proper certificates. The treatment is designed to exfoliate and resurface the skin both quickly and safely. It reduces fine lines, wrinkles and cleans deep blocked pores making it the perfect way to get glowing skin naturally and instantly.

The reason why it's so popular amongst celebrities, including Halle Barry and Gwyneth Paltrow, is because it's suitable for people of all ages and genders. It also gives you the same benefits that a chemical peel does except without the downtime, without the chemicals and without the side effects.

Recently, I was invited to try it out at MC Laser Clinic and Hair Salon in order to provide a review for my readers. For this reason, I figured I'd break down each aspect of the facial, including the salon, the aesthetician, the treatment itself, and the results.
The Salon:

MC Laser Clinic and Hair Salon was beautiful. From the moment I walked in, it felt extremely up to par and had a professional sense to it. Although I was mostly in a dark room getting the facial, I did take note of the rest of the salon, particularly the waiting area. Big, comfy, black couches with a huge assortment of magazines to flip through while you waited for your appointment. The only issue I could find with the salon was the location because I know most of my readers are students and this is a little far to get to. For those of you based in Ottawa, it's located on Prince of Wales Dr., which is just one bus from Billings Bridge but quite far if you're coming from Orleans, Barrhaven or the downtown area. It is located right by a couple bus stops though and if you're driving, getting there shouldn't be that big of an issue.
The Aesthetician:

Cherine was amazing and she made me feel extremely comfortable. She was very, very kind and she even gave me some samples to take home. Although the facial was uncomfortable at times, due to the nature of its' properties, Cherine essentially made me forget about the discomfort. Cherine is a licensed medical aesthetician so if chemical/ clinical peels aren't your thing, she does offer a wide range of other facials that more suitable for people with sensitive skin.
The Facial Itself:

I loved the facial. It was relaxing and left my skin glowing, no exaggeration. Cherine started off by washing my face and neck area, which felt like a mini-massage; this was followed by the fire mask. The formulation of the fire mask includes 18% un-buffered glycolic acid, citric acid, retinol, lactic acid, potent antioxidants like green tea extracts and Vitamin B3. Although there was a prominent tingling sensation, I have a high pain tolerance so this wasn't too bad, I'd probably say around a 5-6/10. Furthermore, the sensation from the Fire portion only lasts around 20 seconds and then the aesthetician neutralizes your face with the Ice mask. This is a cool skin rejuvenating mask and it contains aloe vera gel, hyaluronic acid, grape seed extracts, Japanese green tea extracts, rosemary extracts and liquorice extracts. Asides from the relaxation and comfort provided by the aesthetician, the scents and aromas from the whole facial are super satisfying.
The results:

As I previously mentioned, my face was glowing. My skin was so, so smooth and I felt like I had a new layer of skin on. Cherine gave me some samples of night-time and day-time serums to apply for a week after the facial which kept my skin feeling fresh and brand new. She also gave me a cleanser that ensured results stayed for as long as possible.
All in all, the facial was great and I'd recommend it to anyone looking to really cleanse their face by ensuring that their pores are thoroughly penetrated. I wouldn't recommend the Fire and Ice facial to people with rosacea or with sensitive skin, but Cherine has different facials for everyone! Taking care of your skin is super important and getting facials is a great way to treat yourself. Additionally, for the best results and desired clinical effect, just 6 facials are sufficient, each spaced out at about a month.
Furthermore, as a broke, university student, I know school is very expensive so Cherine offered me some of the best deals.