Repair, Restore, and Renew Your skin.
Everyone ages in different ways and at a different rate. Some develop age or sun spots, broken capillaries, or redness, while others have fine lines and wrinkles. Cutera's 2D Skin Rejuvenation takes a two-dimensional approach to revitalize your appearance for all of these conditions.
2D Skin Rejuvenation is a unique revolutionary treatment combining our Limelight® IPL Photofacial and Laser Genesis® to treat two different levels of your skin.
While Limelight IPL is absorbed by the skin surface and tackles the superficial imperfection, Laser Genesis delivers heat to the papillary dermis, which induces collagen regrowth, resulting in a dramatic improvement in the health and appearance of your skin.
This innovative treatment targets the primary signs of aging such as pigmentation, redness, and fine lines and wrinkles. By treating two levels of your skin, you get twice the results – fuller and younger looking skin that's repaired, restored, and renewed!
Following a 2D Skin Rejuvenation treatment, you may experience slight redness or darkening of the treatment area, which will resolve itself within a few hours or days, depending on your skin condition. With a little makeup and sunscreen, you can return to your normal daily activities immediately and feel confident about your skin again. You can expect to see a visible difference in the way your skin looks and feels from the first treatment. A series of 3 treatments spaced 4 weeks apart is recommended for optimal results.
Book a Consultation
How Does 2D Skin Rejuvenation work?
2D Skin Rejuvenation completely transorms the look and feel of your skin.
The Limelight® IPL Photofacial is a broad band light-based procedure that promotes collagen rejuvenation while targeting browns and reds to correct aged skin and even tone and texture. The results is smoother and younger looking skin.
The Laser Genesis® is a laser treatment that reverses the signs of aging, improves skin texture, and reduces pore size by stimulating collagen regrowth to rejuvenate the skin's appearance for a fuller and younger look.
These two systems work synergistically to stimulate collagen while correcting numerous blemishes and imperfections. The 2D Skin Rejuvenation is a non-ablative skin procedure that requires no downtime and promotes healthier, younger looking skin. A series of treatments is recommended for the best results and a dramatic improvement in the appearance of your skin.
What are the benefits?
In just a few treatments, you'll see visible improvement when it comes to:
● Fine lines and wrinkles
● Sun damage
● Freckles
● Age/ brown spots
● Facial redness
● Facial veins
Whatever your skin concern may be, 2D Skin Rejuvenation treatment can help erase the effects of aging and banish sun damage, wrinkles, facial redness, and unsightly veins on the face. Your clinical aesthetician will customize the 2D treatment to address your specific skin concerns.
Book a Consultation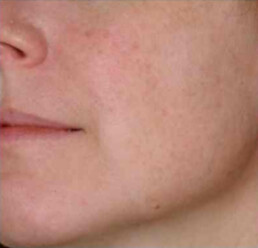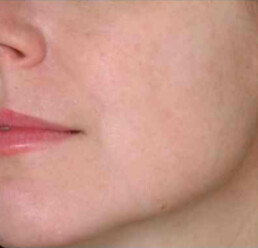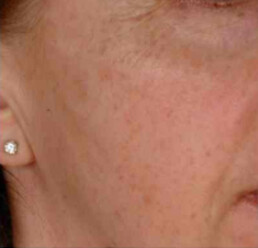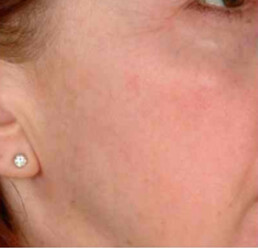 Frequently Asked Questions
Yes. We offer a state-of-the-art VISIA™ Complexion Analysis to evaluate the status of your skin and see if 2D Skin Rejuvenation is right for you.
For best results, we recommend 3 treatments, with sessions scheduled 4 weeks apart. Results will continue to improve for months after the last treatment. To sustain results over time, a medical-grade skincare regimen is highly recommended with ongoing maintenance treatments.
Individual results may vary.
Most notably, your skin will be red after the treatments and will darken over the next few hours. The skin will feel coarse in texture, similar to coffee grinds, and will slough off within the week, revealing new, fresh skin.