Cutera® LimeLight IPL is an intense pulse light treatment, also known as IPL photo facial or photo-rejuvenation. Limelight is a unique technique we use at MC Laser to create visible improvement in the health and appearance of damaged or aging skin.
Is your skin in need of a transformation?
Cutera® LimeLight IPL makes complete skin transformation possible. It is known to be the best procedure to address skin redness, tiny veins, brown spots, and sun damage. Whatever your skin concerns are, LimeLight IPL offers safe, effective treatments all while giving your skin a lift and your confidence a boost.
In just a few treatments, you'll see visible improvements when it comes to:
Fine lines and wrinkles
Sun damage
Freckles
Age/brown spots
Rosacea and facial redness
Acne and acne scars
Book a Consultation Today!
How Does Photo Rejuvenation Work?
Limelight IPL delivers intense pulses of light energy into the deep layers of the skin, causing the blood vessels and collagen below the epidermis to constrict, reducing redness and wrinkles. The light is also absorbed by the pigmented cells. The pigment breaks down into smaller particles, before rising up to the surface of the skin, where then it looks like coffee grinds. Within 5-7 days, it will flake away as part of the body's natural healing process.
The treatment may cause a slight tingling sensation when the light pulses on the skin. Cooling gel is applied to provide comfort. The entire process is non-invasive and produces excellent, consistent results. Limelight IPL photo-facial is only recommended for lighter skin types and non-tanned skin.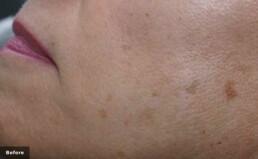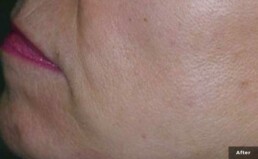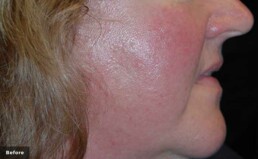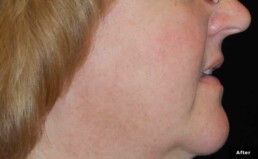 What Does Photo Aging Mean?
Photo aging is the result of sun exposure prematurely damaging the health and appearance of your skin. UVA and UVB causes sun spots, discoloration, wrinkles, and many other negative effects that cause skin to look aged before its time.
This happens because the ultraviolet light from the sun penetrates the outer layer of the skin, called the epidermis, and the second layer of skin, called the dermis, and damages the cells underneath. This leads to excess creation of pigment to protect your skin from the sun's rays. The sun is the number one cause of premature skin aging, but this can be prevented by protecting your skin whenever you expose it to the sun. Protecting your skin with a high quality sunscreen also reduces your risk of skin cancer.
Pricing for Limelight IPL
Face, Neck and Chest —- $600
Book Now
Frequently Asked Questions
READY TO GET STARTED?
Book your free consultation today and start your journey towards healthy and vibrant skin!
BOOK NOW!