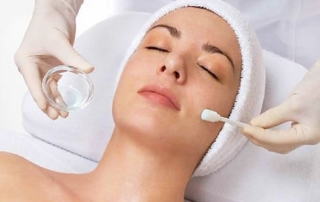 05 May

Everything You Need to Know About AFA Clay Peels

The AFA Clay Peel is the latest, most innovative treatment in skincare technology. Combining the power of AFAs with the natural benefits of a clay face mask, this skincare routine has been proven to improve the look and feel of your skin. Read below to learn more about the benefits of AFA Clay Peels from the skincare specialists at MC Laser Clinic and Salon.

What is an AFA Clay Peel?

The AFA Clay Peel is a highly effective skincare treatment designed to help your skin retain moisture. An AFA Clay Peel consists of a non-surgical two-step procedure that promotes smoother, softer and more radiant-looking skin. Patients often see results after the first session and unlike other skincare treatments, there is no recovery time associated with AFA Clay Peels. AFA Clay Peels are only available through a medical professional and a series of 4-6 treatments every 2 to 3 weeks is usually recommended for best results.

How Does an AFA Clay Peel Work?

An AFA Clay Peel is a two-step procedure:

Step One: The AFA rare earth clay mask is applied to the face in a thin coat and left to dry for approximately 5 minutes, after which point it's washed off gently with water. This mask helps to draw impurities from the skin, preparing it for the AFA gel peel.

Step Two: The AFA gel peel is then applied in an even layer on the face and left for 1-2 minutes. The peel is then rinsed from the skin and appropriate aftercare is provided by your medical skincare professional.

The process is that simple! For improved results, there are also AFA Gels available for you to use at home in between treatments. AFA Clay Peels are the recommended treatment for oily skin, acne, pigmentation irregularities, sun damage, and rosacea and skin sensitivity.
MC Laser Clinic and Salon is one of the only skincare facilities that offer AFA Clay Peels in Ottawa and the surrounding area. For more information about the benefits of AFA Clay Peels and to book an appointment with one of our skincare specialists, contact us today at MC Laser Clinic and Salon.