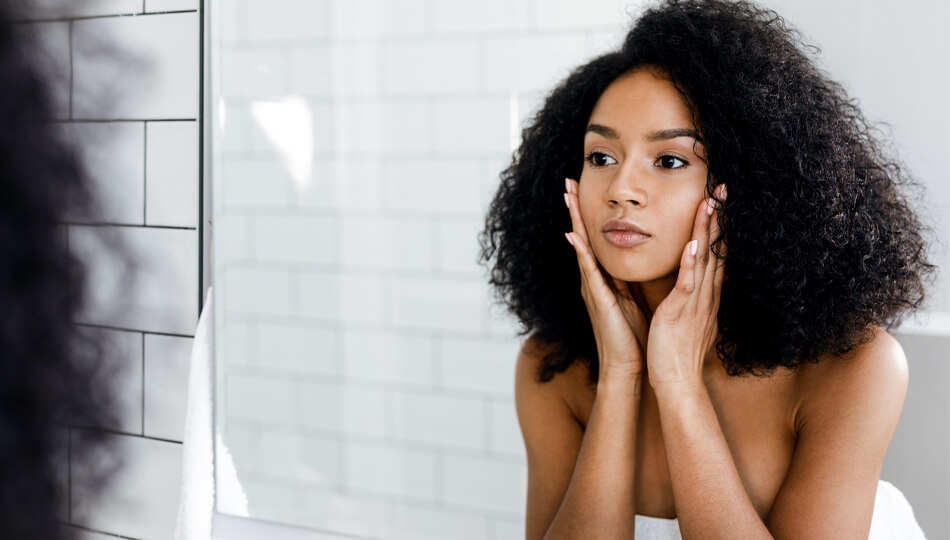 16 Oct

Reduce Sun Damage and Wrinkles

Many people have scars, pockmarks from acne, wrinkles, large pores, and other minor skin imperfections, and they would love to have a simple, non-invasive procedure to lessen the appearance of these minor skin blemishes. Microneedling, also known as collagen induction therapy, is an option for some of these types of skin concerns. In this process, small pins on a pen-like instrument puncture your skin. Topical products are also put on your skin, and they absorb through the holes on the surface of your skin. Through this process, collagen and elastin production increase as your body tries to heal the tiny puncture holes. Within a few treatments, you'll likely see your skin blemishes fade.
Skin Blemishes That Microneedling Treats
As we age, we often begin to notice that our skin looks duller and our pores appear larger. Many people also see their skin begin to look droopy, and sun spots from too many summers outside without sunscreen begin to become more noticeable. People who suffered from acne also get scars, and stretch marks are common in anyone who has gained weight quickly from pregnancy, puberty, or simply putting on extra pounds quickly. Melasma, which is a darkening of skin on certain parts of the face, often occurs in women who are pregnant or are on birth control. Microneedling therapy in a skincare clinic can lessen the appearance of many of these types of blemishes.
Benefits of Microneedling Over Other Skincare Treatments
There are many serums, masks, and creams that you can find on the market and apply topically. There are also plenty of procedures that you can get at a doctor's clinic. The exact treatment that will be most beneficial to you will depend on which types of skin conditions that you have and your overall health. Collagen induction therapy can be a more effective treatment than many skin creams and other types of topical treatments. The treatment is also considered to be non-invasive, so you might not have long or severe downtime as you would if you had cosmetic surgery for sagging skin or wrinkles, although redness should still be expected in the first 24 hours.
The Difference Between Microneedling and Microdermabrasion
Microdermabrasion is different from microneedling in several ways. The most notable difference is the process. Whereas with microneedling small needles are inserted within the skin, microdermabrasion relies on abrasive materials that are rubbed on skin to clear away dead skin cells. This process can help with many of the same skin troubles that are helped with microneedling, but the results don't typically last very long, because the treatment is only on the surface of the skin. It's also less likely that microdermabrasion will soften the appearance of deep scars, stretch marks, and deep wrinkles.
What to Do Before and After Microneedling Treatments
There are a couple of things that you can do before a microneedling treatment to ensure that you know you're having the right procedure and to ensure that your body is optimally ready for the process. The first thing that you must do is talk to a licensed skin care professional to ensure that this is the best treatment option for you. Once you've decided on your exact course of treatment, you should prepare your skin a few days before with antioxidants like Vitamin C serum and an exfoliating agent to get rid of dead skin. Also, you should drink enough water ( before and after) to ensure hydration and to aid in the proper healing of your skin. The use of a physical sunscreen with SPF 30 is mandatory after microneedling, along with a hyaluronic base moisturizer. All active skincare ingredients can be resumed 48 hours after the treatment.
Length of Time and Number of Treatments Before Visible Results
The number of treatments that you'll need and the length of time before you begin to see the kinds of results that you're interested in can vary depending on the person's age and the severity of the skin blemishes. Generally three treatments are required for optimal results, spaced four weeks apart to allow the skin to heal each time. Most people also receive four to six treatments for improvement of severe acne scars or surgical scars. You may notice results within one week after the first treatment. Usually it takes four to six months to see the final results of microneedling, as it takes this long for the complete collagen remodelling to take place.
If you're interested in improving the overall appearance of your skin through microneedling in Ottawa, you should look for a skincare clinic that's up to date on the latest technology in the industry. Let us show you our knowledge and expertise with microneedling and other beauty treatments when you book an appointment with MC Laser Clinic and Hair Salon today. We're happy to answer any questions that you have and suggest to you the best course of treatment for your goals.