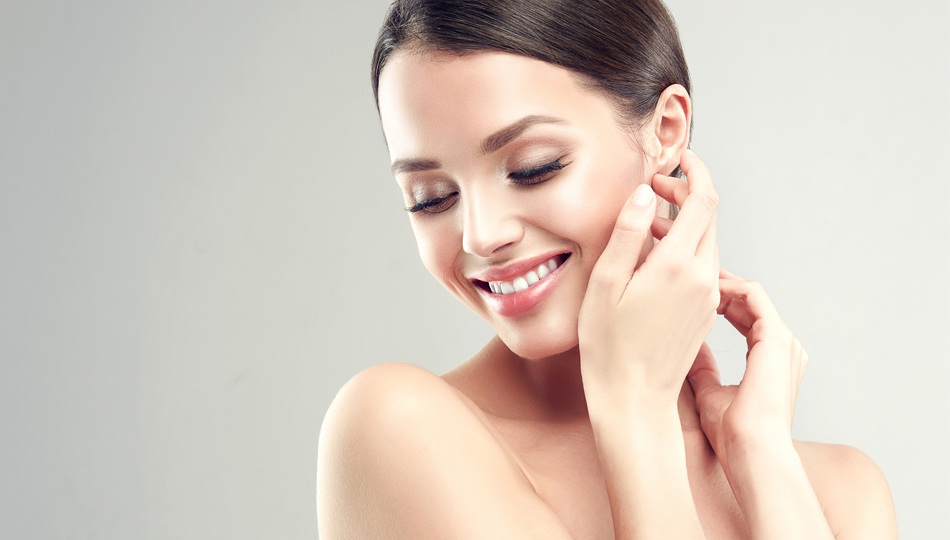 31 Oct

Microneedling

Do you have minor scars from acne, surgery or everyday life accidents? Are fine lines and wrinkles showing up on your skin? Do you have skin tone issues such as uneven skin tone, melasma, oversized pores, stretch marks, or skin issues caused by sun damage? Do you find yourself hiding parts of your body due to stretch marks, loose skin or cellulite? If you are suffering from any of these issues, microneedling could be the ideal treatment to help treat your noticeable skin issues.
What Exactly is Microneedling and How Does it Work?
SkinPen Microneedling is a non-invasive aesthetic treatment that treats imperfections and skin issues to keep your skin looking and feeling gorgeous, youthful and free of those pesky flaws that have been bothering you.
The SkinPen contains a series of extremely fine needles that roll over the affected area, penetrating the skin's top layers around 0.75-2mm and breaking down scar tissue to prompt new skin cell generation. This generation promotes the creation of collagen and elastin while also dramatically improving the skin's blood flow. The result is the reduction of the appearance of minor scars, fine lines, wrinkles, and increased skin elasticity. Microneedling's self-repair functionality can also reverse years of sun damage and lessen the appearance of sunspots that have developed over time. While traditional acne treatment and the treatment of acne scars strips skin of moisture, microneedling treats scars and leaves skin smooth, supple and producing more collagen.
Also called collagen induction therapy (CIT) due to the triggering of new collagen fibers it promotes, the process is safe for anyone 22 years of age or older. The process has now become an exceptionally mainstream aesthetic procedure and acne treatment. When you sign up for your microneedling consultation, your aesthetician will review the process of SkinPen Microneedling with you in granular detail as it applies to the specific skin issues you would like to address.
SkinPen Microneedling will give you back the confidence to show off the gorgeous skin you knew you had all along!
What is the SkinPen?
The SkinPen is a leading product from Bellus Medical, and it was the first FDA-approved microneedling device in the world. It is clinically proven to effectively and safely treat a wide variety of skin issues and imperfections.
Bellus Medical is a leading aesthetic medical device innovator. Bellus innovates and designs products that are designed to provide superior skin rejuvenation, flaw removal, and restoration. The SkinPen, one of the company's top products, has been featured on big-name programs such as "Good Morning America", "ABC News", "USA Today", "The View", "LIVE with Kelly and Ryan", and many more. The SkinPen by Bellus Medical was also the winner of the 2018 Aesthetic Everything Award.
What Conditions and Issues Does Microneedling Treat?
The microneedling process treats a wide variety of skin issues, contributing to its popularity and rapid transition to becoming a mainstream cosmetic procedure. Here are a few of the most common issues that the process targets:
Acne Scarring and Acne Treatment
Surgical Scars
Fine Lines and Wrinkles
Melasma (brown skin discoloration patches on the face that occurs commonly in women between the ages of 20-55, often triggered by pregnancy, birth control pills, sun exposure, or stress)
Stretch Marks
Loss of Skin Elasticity
Enlarged Facial Pores
General Uneven Skin Tone
Will it Hurt?
No, the process does not hurt due to the numbing solution that is applied before the treatment begins. However, you may feel some minor discomfort during the collagen induction therapy (microneedling) process. You will be able to feel the vibrations of the SkinPen as it moves across your skin, and you will be able to feel minor prickling but should not be in pain.
Post-treatment will leave your skin slightly sensitive. Your skin may also experience redness and a feeling of tightness. You should not wear makeup for about 24-48 hours after the procedure, depending on your skin's response. Your aesthetician will provide you with specific instructions.
How Soon Do You See Results?
After the first microneedling treatment, you will see some results almost immediately, with the full effects visible four to six weeks after your microneedling procedure(s). For best results, it is often recommended to repeat the microneedling treatment every 30 days for three weeks.